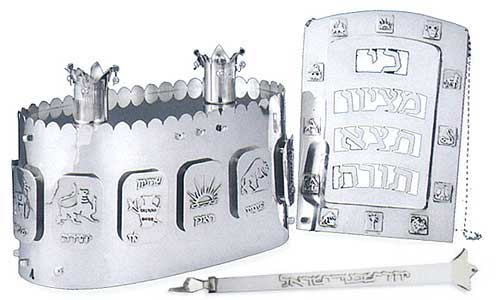 The 12 tribes design comes in 3 color options - sterling silver with yellow brass, all sterling silver, as shown and all sterling silver with oxidized sterling silver backgrounds of each tribe. The Torah pointer would come in the appropriate color/s.
The Torah breastplate comes in 3 styles same as in http://stam.net/torah_crowns_bier2.aspx
The styles and colors can be mix and matched.